The Stoneleighs recreate the sound and feel of the Rolling Stones note for note.  With an emphasis first on the music and feel of the Stones, we play the top hits of the Stones to the deep cuts played live.  We cover songs primarily from the late 60's to the 90's.  Each gig is a re-creation of a specific live show the Stones played....song for song.

So, if you're between a rock and a hard place, let's spend the night together and get happy.  Cause you know....it's only rock and roll!
---
Justin Whitehead - Vocals - "Mick"


Justin Whitehead embodies the energy, personality and incredible vocal range of front man, Mick Jagger. Justin swaggers, prances, prowls and grooves his way across a set list complete with longstanding crowd pleasings classics.  Justin entered the Dallas music scene from 2006-2012 as the bass player and vocalist for the alternative band Four Left Turns and also played bass for Andrew Delaney & The Horse You Rode in On.  He also sings lead vocals for the arena rock cover band "Signed Out." 
---
Jay Spence - Guitar/Vocals - "Keith"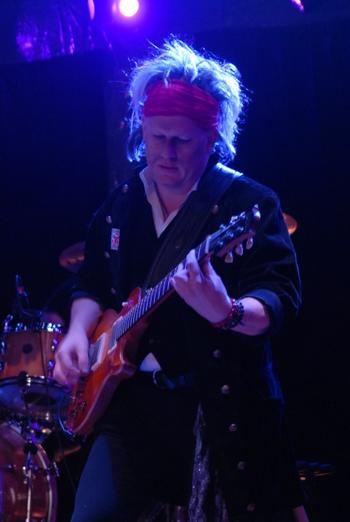 Jay Spence plays the role of Keith Richards in The Stoneleighs.  He brings a wealth of pop, rock and jazz experience to the band with an emphasis on high energy stage presence.  Jay spent 20 years as musical director of 4 Out of 5 Doctors, a Dallas-based improv and sketch comedy troupe.  When not performing, Jay works in advertising sales.  His career includes Rolling Stone magazine, the Wall Street Journal and Cumulus Media.  Jay takes pride in creating the signature sound of the guitarists he is honoring, and Keith Richards is no exception.
 
---
Don Dobbs – Guitars - "Ron"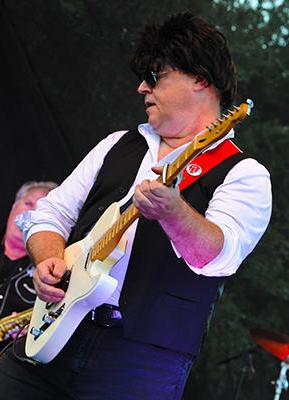 Don Dobbs has been with the Stoneleighs for the past eleven years recreating the open tunings sound of the Stones as close as possible.  His early influences were Chuck Berry, Ron Wood, Jimmy Page, and Ritchie Blackmore.  Today, he exemplifies the majestic tones and bluesy riffs of Ron Wood.  He graduated from Oklahoma State University in Stillwater with a degree in Electrical Engineering and makes a living as a Director of Engineering with Scripps Broadcasting.  Born and raised an Okie, he lives in Tulsa, OK.
---
John McCormick -  Bass - "Bill"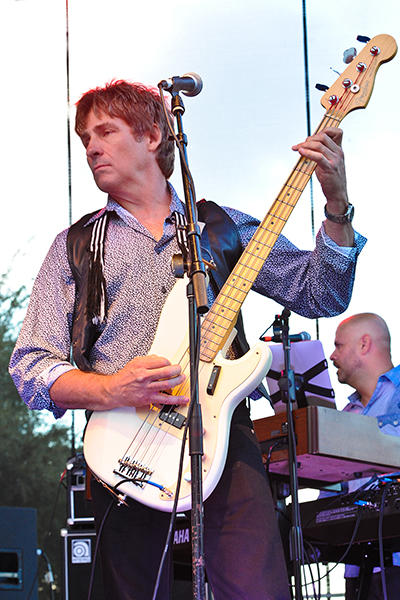 John McCormick has been playing bass for over 40 years, in all styles of music, in Dallas and in Austin, and was Mick Jagger's personal pilot for a day.
---
Brad Bartlett - Drums - "Charlie"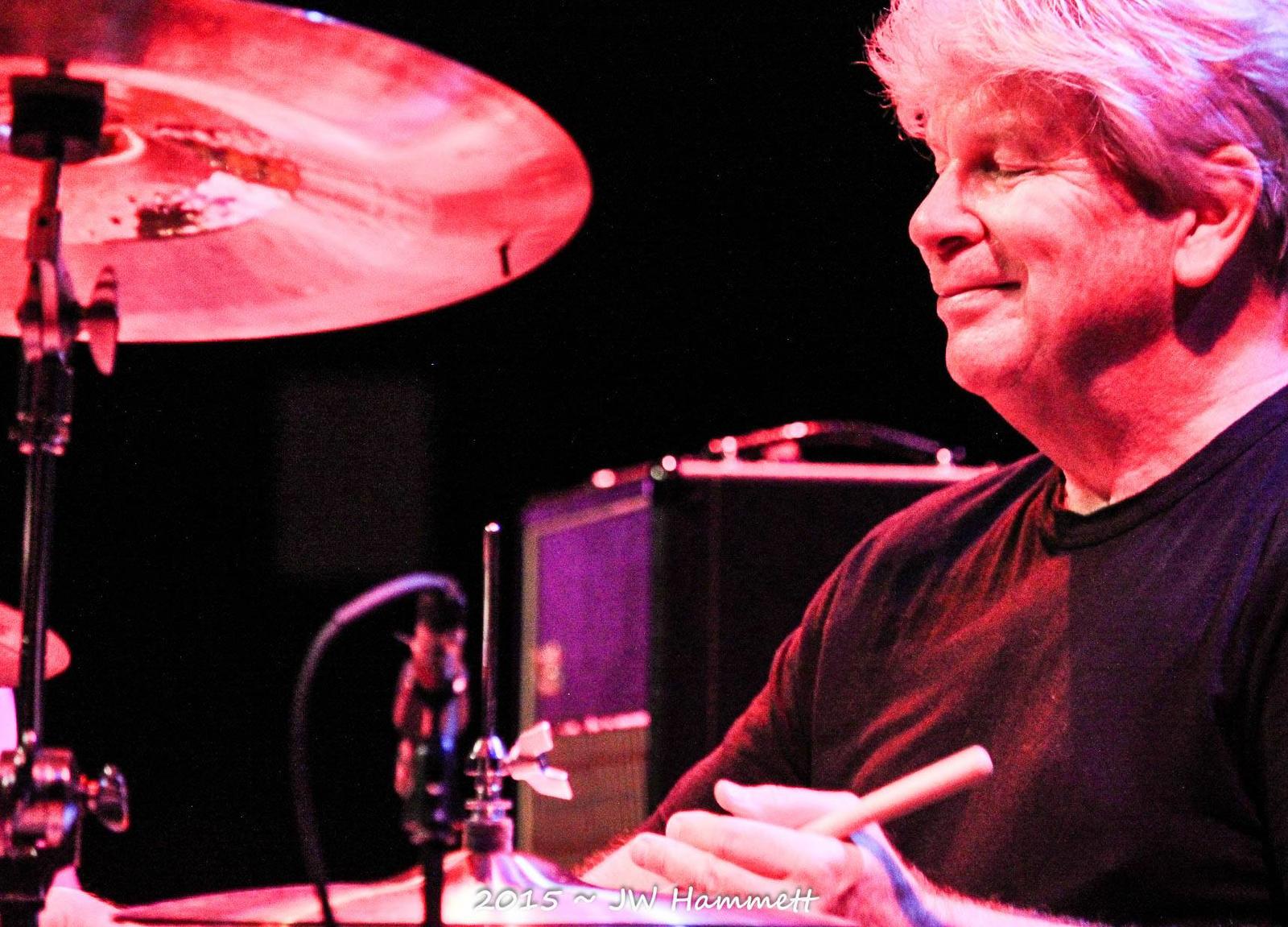 Brad Bartlett started playing drums at the age of six years at the urging of his mother who was a big band singer with Count Basie on the USO Tours of WWII.  Graduating from high school a year early, Brad went to Wichita State University where he earned a BM, BME and then on to North Texas State for his MM in music performance.  At age twenty-one Brad was touring with Al Green, and then The Pointer Sisters for four and a half years.   He also appeared with Roberta Flack, The Spinners, and Michael Buble' in the late eighties and early nineties.  Most recently he has performed with Jeff Beck, Gino Vannelli, The Fab Four, 1964 The Tribute, and most importantly The Stoneleighs where Brad gets to emulate his childhood idol, Charlie Watts. 
 
---
Gene Perry - Keys/Vocals - "Chuck"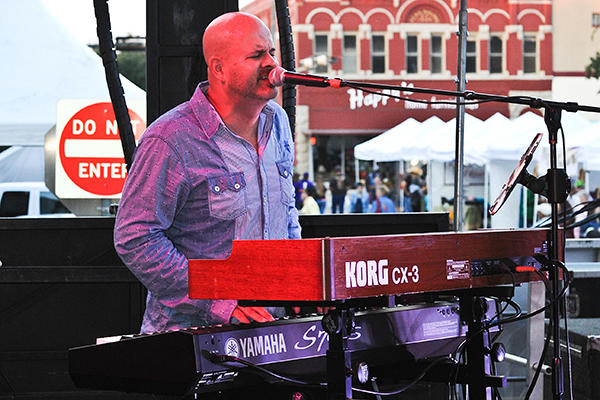 Gene Perry is one of the founding members of The Stoneleighs which has been together for the past eleven years.  Gene is a professional touring and session musician in the North Texas area playing with groups including The Breakfast Club, 1121, Pub Monkeys, and The Chuck Ligon Band.

 
---
Mike Johnson - Saxophone -"Bobby"
Whether with The Stoneleighs, or playing jazz, fusion, Latin, classical, reggae, blues or Broadway, Michael Johnson is a formidable sax player with a warm sound, strong rhythmic feel and creative improvising ability. With excellent reading, section playing and soloing skills, Johnson performs at ease in a variety of music.